ARCS Update Vol 3 Issue 6 Meet Your ARCS Board Members & European Registrars Conference Announcement
March 13, 2018 | ARCS News
Meet Your ARCS Board Members
This month we would like to introduce you to Board Member Jenny Wilson.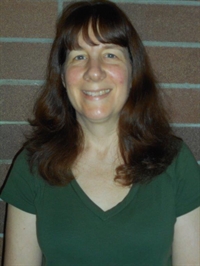 I have worked in museums for over 25 years and most of my career has focused on the logistics of packing and shipping artworks and exhibitions. I originally wanted a job where I could travel a lot and studied archaeology. Throughout my studies and even beginning in high school, I worked or volunteered in museums. Then realized I could get a degree in museum studies. I was fortunate to get my first job at the University of Pennsylvania Museum of Archaeology and Anthropology, starting as an intern and eventually becoming coordinator for the travelling exhibitions program and overseeing the logistics of the exhibitions that toured from the collection. So yes, I did get to travel lots!
My love of the outdoors called me to the West Coast and I took the job of Registrar of Exhibitions at the Vancouver Art Gallery in 2002. Now I work on all the logistics of the incoming loans for a very busy exhibition schedule and oversee the logistics of the touring exhibitions we lend. So I only travel occasionally, but it is still one of my favourite parts of the job. Over the years I have had the opportunity to work with many contemporary artists and have gained much experience in shipping artwork of all shapes and sizes via air, ocean and ground.
European Registrars Conference Announcement
The European Registrars Conference 2018 has officially gone live! Bringing together registrars, collection and exhibition managers, and international colleagues to exchange ideas and knowledge from across the sector, the key themes for this year's programme are Evolve, Refresh and Collaborate. Lectures and conference sessions will reflect each of these areas of our work.

ERC 2018 provides the perfect central meeting point to network with colleagues while taking in the city's outstanding landmark museums and galleries. With a vibrant programme promised, save the date for this fantastic conference: 17 - 19 November 2018 at the QEII Centre in Westminster, London. For more information and to register, please visit their website.
Important Dates
April 3, 2018 8 PM ET #ARCSchat on Twitter. Participate and follow here.