19th-century recipe book makes state's endangered artifact list
January 8, 2020 | In the Press
From The Roanoke Times (https://www.roanoke.com/entertainment/th-century-recipe-book-makes-state-s-endangered-artifact-list/article_63355f8f-a884-560b-885b-9676ddf82d60.html)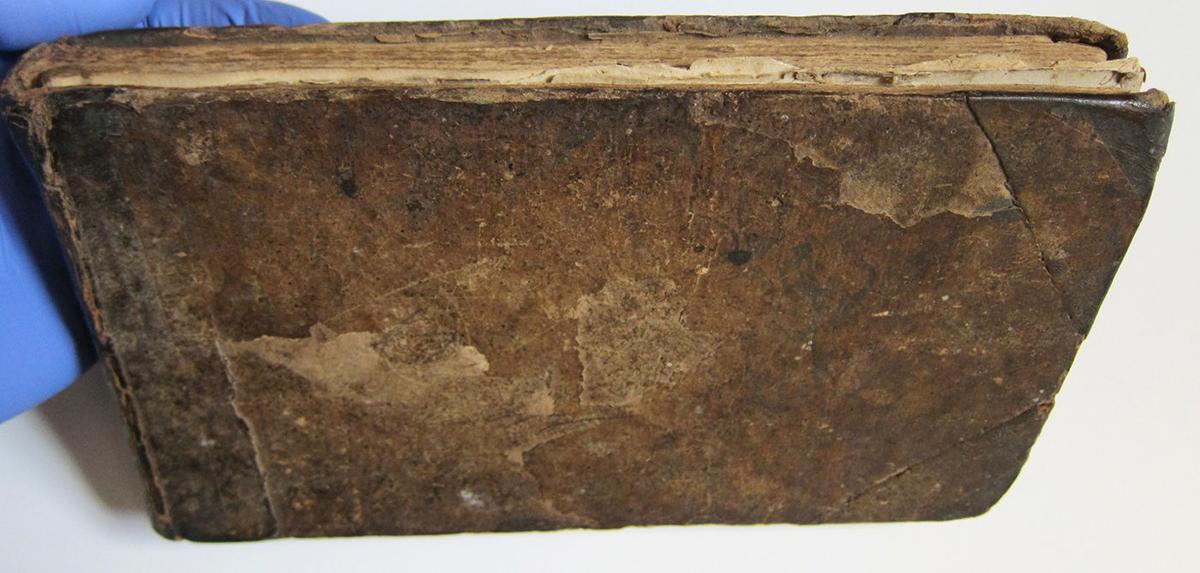 A 19th-century book full of handwritten recipes that belonged to the wife of Roanoke County's first commonwealth's attorney has a chance to go on public display after making the Virginia Association of Museums' most recent listing of Virginia's Top 10 Endangered Artifacts.
The receipt book, or cookbook, belonged to Eliza Breckinridge Watts, the daughter of Gen. James Breckinridge of Fincastle, an American Revolutionary War soldier and representative of Botetourt County in the early years of the Virginia House of Delegates.
The book is part of the Historical Society of Western Virginia's permanent collection. The society operates the joint O. Winston Link Museum and History Museum of Western Virginia in Roanoke.
Monday through Jan. 22, the state association will hold online voting for the public to determine which artifact receives the top prize of $2,000 in conservation funding.
The second-place winner and two artifacts picked by judges will receive $1,000. The remaining artifacts will each get $500.
The book's entries begin in 1818, seven years after Eliza Breckinridge married Gen. Edward Watts of Campbell County. Her entries include recipes for cakes, pies and meat dishes, household remedies, records of who the recipes came from and notes on what did and didn't work.
Historical society curator Ashley Webb wrote that the book "provides a unique look into the domestic lives and social circles of upper class and frontier women."
The Roanoke historical society hopes to use the conservation money to digitize the book, and to feature it in an exhibition celebrating the 250th anniversary of the founding of Botetourt County.
A second Southwest Virginia museum has an item on the list. The Wilderness Road Regional Museum in Dublin is represented by an old handwritten registry book that contains records of free blacks in Pulaski County from 1855 to 1864, and information on legal proceedings from 1871 to 1876, after the Civil War. The Dublin museum hopes conservation funds will allow it to put the journal on permanent display.